Thank you for joining us for our Stampin' Up!® Demonstrator Monthly Blog Hop! As you follow the hop I hope you find lots of ideas and inspiration. We are a group of Stampin' Up!® Demonstrators from around the world taking part in a training program helping us to build a successful Stampin' Up!® Business and reach some of our goals. Thank you, we really appreciate your support.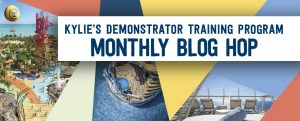 Love & Happiness
Love and Happiness, a message of love for a young couple getting married on the weekend. It gave me so much pleasure to make this card for my Bible Study Group to give.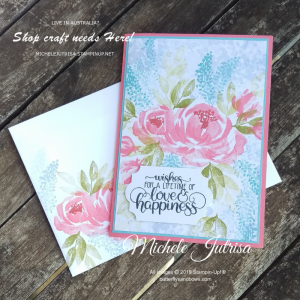 The stamp sets by Stampin' Up! are Beautiful Friendship and Dandelion Wishes, they work so well together. I just love that font…don't you!
This card I made with pages inside so there was plenty of room for everyone to leave a message. Along with a spot for the Gift Card to be slipped into.
The envelope decorated to match just finished the gift.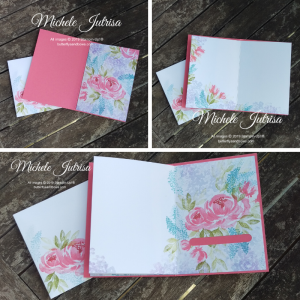 CLICK HERE TO SEE ALL THE PRODUCTS USED
* From here you can add all of these items to your order or remove the tick from the box of those items you don't require.
Thank you for coming by today! We have an amazing line up of Stampin' Up!® demonstrators and we know you are going to love all the amazing projects that you are going to see today.So you don't miss out on anyone's page you are currently on my page – Michele Jutrisa. The next page to visit is listed below my name on the list below. (If I am the last on the list then, jump up the top and continue from there) Enjoy the hop!