Hi and welcome today to my Blog.
This is the last card I made on Saturday using the Card Sketch Challenge
Birthdays are the Best Days

I love Sketch Challenges…the work is already done for you. All you need to do is work out what colours and Designer Series Paper or stamps you want to use.
If I'm stuck for ideas and not sure what to do I will go back to Sketches that I have saved on my computer or on Pinterest and use them for my inspiration. Ideas for cards and Scrapbook pages can come from all sorts of places. The Stampin' Up! ® Catalogue is a great source of layout ideas.
For my card below I have used products from the Forever Greenery Suite Collection to create my card. I have kept it very simple using the Forever Greenery Designer Series Paper as the main feature and used a Gold Hoop Embellishment to highlight the sentiment.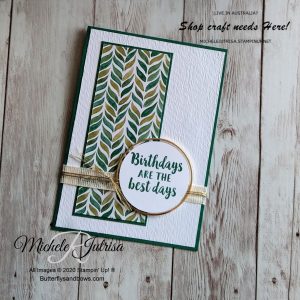 Thank you for stopping by and reading my Blog. I hope you have enjoyed my projects & that you're inspired to get crafty!
All products mentioned above have been listed below and linked back to my On-Line Store for your easy shopping experience.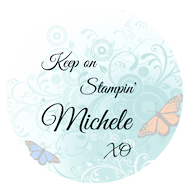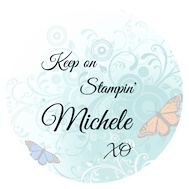 Product List
If you enjoyed this post, please be sure to . . .