Hi! Welcome today to my Blog.
Christmas Gleaming Tee-Pee Card

For years I have looked at this style of card and have wanted to make one…Yay! Now I have done it….what do you think?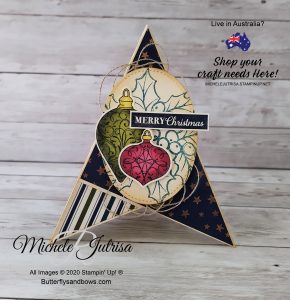 For this card I have used some of the Christmas Gleaming Variety Bundle 156082 that is a returning product in the Aug-Jan 2020 Mini Catalogue. Oh…and not forgetting the Punches that is included in the Bundle
This card when folded flat will fit into our Australian Std C6 envelope.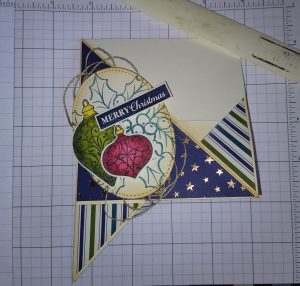 The challenging thing when making this card was making and attaching the embellishments to the front of this card. You need to make sure that when you fold the card flat that the 'Merry Christmas' sentiment goes to the left and not to the right hand side fold line. It is also easier to put your embellishments onto the card when it is folded into the Tee-Pee.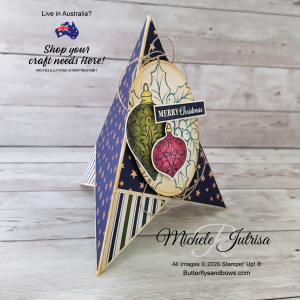 Sometime next week I will post a video about this card so stay tuned….
Thank you for stopping by and reading my Blog. I hope you have enjoyed my projects & that you're inspired to get crafty!
Below I have listed all the products used and they are linked back to my On-Line Store for your easy shopping experience.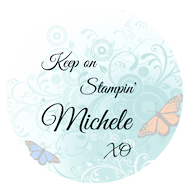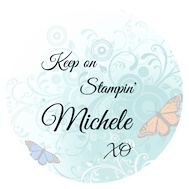 Product List
If you enjoyed this post, please be sure to . . .