Good Morning,
so glad you could stop by and have a look at my card today…

Hello -Forever Greenery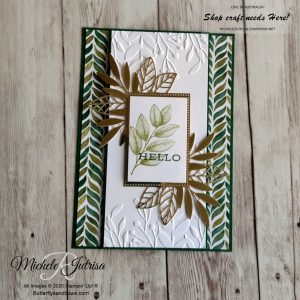 A few days ago I shared with you a card I made, made in the same way as this one except it was a landscape card. This time I have turned it around and made as a portrait card. I have still used all the products from the Forever Greenery Suite but for the first time I have used one of the embossing folders – Greenery Embossing Folders. They come in a pack of 2 different folders. Both a perfect size for the Mini Stampin' Cut Embossing Machine, which will be released later in the year.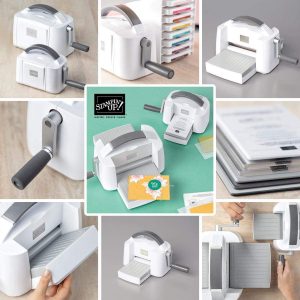 Products used in this card are…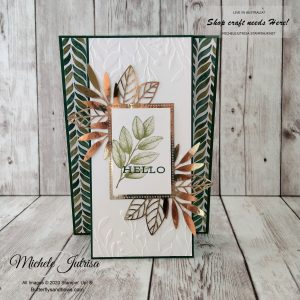 Thank you for stopping by and reading my Blog. I hope you have enjoyed my projects & that you're inspired to get crafty!
All products mentioned above have been linked back to my On-Line Store for your easy shopping experience.
It's a New Month and that brings with it a New Host Code.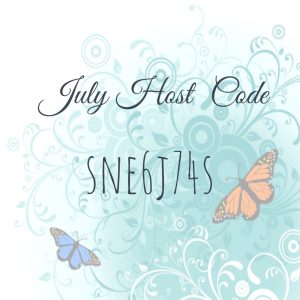 Use this host code on any orders you place with me on my On-Line Store if your order is under $250. If by the end of the month and we have accumulated $250 AU in Sales, then those that ordered will receive a small gift in the mail. (Australia Only)
Product List
If you enjoyed this post, please be sure to . . .