Hi and welcome today to my Blog.
Robert is 21..Woo hooo!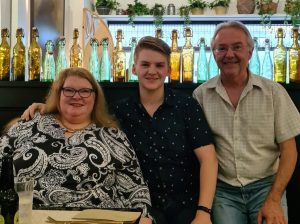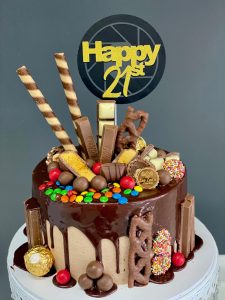 My son, Robert, turned 21 and we went out to dinner to celebrate on Saturday night. We went to a lovely place in Moss Vale called the 'Southern Highlands Brewery & Taphouse'.
The 'Taphouse' is a old building from 1897 and was called Tooses Stores ,the old sign above the shop is still there and adds to the character of the building. The front facade is very Art Deco with beautiful glass windows.
We had a wonderful night celebrating and sharing a meal and Birthday Cake made by Lee Lee's Cupcakes. Love the Topper she made for the cake and I had to follow that through with his Birthday Card…
My son has taken up photography as a hobby…so of course we had to have a lens or shutter theme.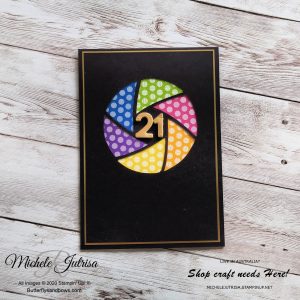 How to make this card.

Using an image from Clip Art of a shutter – print to required size
Card Front Basic Black – Attached printed Clip Art to a piece of Basic Black cardstock using a re-positional adhesive.
Cut out the sections to be filled with DSP. You can do this by using a craft knife on glass. I have a video about how to cut using this method of cutting on my YouTube Channel HERE.
Using 6 x 6″ Designer Series Paper – Brights 152487, I traced out the shapes and cut out larger but making sure the inner curve was only above 2mm larger.
Each piece was adhered on the back using 'sticky tape' this allowed me to move them if need be…and I moved sections a lot.
Card front was then cut down to 9.7 x 14.1cm
Card mat Brushed Mettallic Cardstock – 10 x 14.4cm, adhere card front to the mat using Seal+.
Card Base Basic Black Cardstock – 10.5 x 29.8cm, scored at 10.5cm. Attach card front to card base with Multi Purpose glue.
Adhere a piece of Foam Adhesive Sheet to the back of the Brushed Mettallic Cardstock.
Withe the numbers 2 & 1from the Playful Alphabet Dies 152706 run it through the Stampin' Cut & Emboss Machine. Peel off the backing and attach to the front of the card.
Card Insert Whisper White – 10 x 14.4cm. The sentiment comes from the Itty Bitty Birthdays Stamp Set 148618.
Each letter colour with Stampin' Write Markers – Brights147157 & Basic Black Stampin' Write Marker 100082 (sold separately). Breath on the inked image and stamp
Adhere the Whisper White insert into the inside of the card.
Robert loved his card….
Thank you for stopping by and reading my Blog. I hope you have enjoyed my projects & that you're inspired to get crafty!
Below I have listed all the products used and they are linked back to my On-Line Store for your easy shopping experience.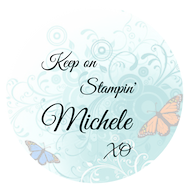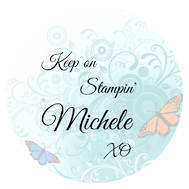 Product List
If you enjoyed this post, please be sure to . . .