Thank you for joining us for our Stampin' Up!® Demonstrator Monthly Blog Hop! As you follow the hop I hope you find lots of ideas and inspiration. We are a group of Stampin' Up!® Demonstrators from around the world taking part in a training program helping us to build a successful Stampin' Up!® Business and reach some of our goals. Thank you, we really appreciate your support.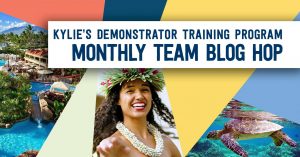 Forever Greenery – You Can Do This…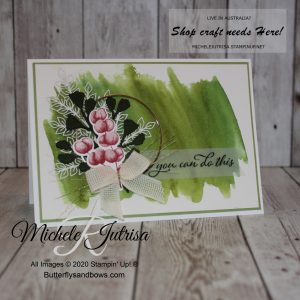 My card today was created using products from the Stampin' Up! ® Forever Greenery Suite.
This card has two main elements – the wreath and the water colour wash back ground.
The wreath brings together products such as the Forever Fern Bundle (stamps and Dies) and the Forever Gold Laser Cut Specialty Paper.
Remember..Purchase a bundle get a 10% discount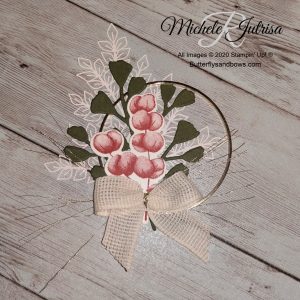 The back ground was created with a water wash of Garden Green and Pear Pizzazz Re-Inkers, using the new Water Painters. The broad brush Water Painter made this a quick and easy technique. When you purchase the Water Painters it comes in a set of 3 – 1 x fine tip painter, 1 x medium tip painter & 1 x large flat brush painter. They are so easy to use, fill the barrel with water for easy colouring. You may find the brushes may stain but as long as you clean them well they are ready to go for your next project.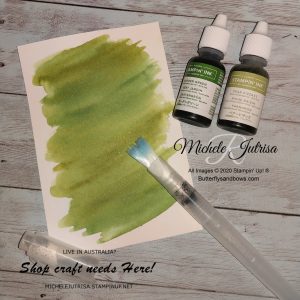 The Forever Greenery Suite collection is made up of 6 products and Stampin' Up! ® has made ordering very easy all you need is one Item Code for the suite.
The suite includes the Forever Fern Bundle and the price has been adjusted with the 10% discount.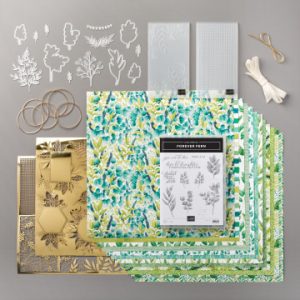 154143 The cost of this beautiful suite is $183.25…..
Below I have listed all the products from the suite that I have used if you wish to order them individually. They have all been linked to my On-Line Store for easy ordering.
Products used from Forever Greenery Suite are…
Other Products Used….
All the products above have been linked back to my ON-Line Store to make ordering easier for you
How to make this card…..
Click on the Link above for a step by step instructions for making this card. Including all measurements for both A4 – Metric and Letter Size – Imperial

Thank you for coming by today! We have an amazing line up of Stampin' Up!® demonstrators and we know you are going to love all the amazing projects that you are going to see today.So you don't miss out on anyone's page you are currently on my page – Michele Jutrisa. The next page to visit is listed below my name on the list below. (If I am the last on the list then, jump up the top and continue from there) Enjoy the hop!