Hi and welcome today to my Blog. Thank you for joining me today as I share with you one of my latest creations using the Quite Curvy Bundle.
Quite Curvy Bundle

You're One in a Million…There are some people in your life that you are so grateful that they are there and they are that 'One- the One in a million'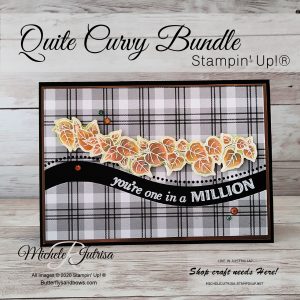 I have made this card using the Quite Curvy Bundle along with Plaid Tidings for the Global Design Project #GDP263. To see all the other projects created by the Design Team and other entries in this challenge Click on the link above.
Products used in this card are…
Quite Curvy Bundle – Can be ordered in November
Plaid Tidings Designer Series Paper
Brushed Metallic Cardstock
Fluid 100 Watercolour Paper
Pumpkin Pie Stampin' Pad
Cajun Craze Stampin' Pad
Shaded Spruce Stampin' Pad
Basic Black Cardstock
Whisper White Cardstock
VersaMark Ink Pad
White Embossing Powder
Rhinestone Basic Jewels
Blends – Pumpkin Pie, Cajun Craze and Shaded Spruce
How I Made this Card….
Card Base – Basic Black 14.9 x 21cm, score at 10.5cm
Mat – Brushed Metallic Cardstock 14.3 x 10 cm
Basic Black – 9.7 x 14cm
Plaid Tidings -14 x 8.3 cm, Using the Curvy Die cut the Plaid Tidings approx 3cm from the bottom edge.
Adhere the bottom section to the Basic Black Cardstock with Multi-Purpose Glue.
Using the VersaMark stamp your sentiment following the curve and emboss with White Embossing Powder.
Using Multi-Purpose Glue adhere the top section of the Plaid Tidings to the basic Black above the sentiment.
Adhere the Plaid Tidings & Basic Black to the Card Mat – Brushed Metallic
Attach these 3 layers to the card base again with Multi-purpose glue or with Seal.
On the Fluid 100 watercolour paper stamp the leaf image and heat emboss with White Embossing Powder.
Water colour the leaves using Pumpkin Pie, Cajun Craze and Shaded Spruce with a water painter.
When the leaves are dry cut the leaves with the die cut from the Curvy Dies, using Black Dimensional attach to card Front.
Colour the Rhinestone Basic Jewels with Blends Pumpkin Pie, Cajun Craze and Shaded Spruce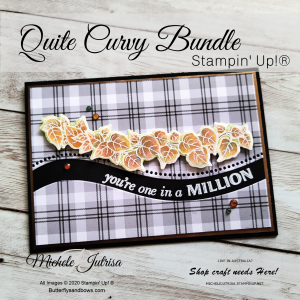 Thank you for stopping by and reading my Blog. I hope you have enjoyed my projects & that you're inspired to get crafty!
Below I have listed all the products used and they are linked back to my On-Line Store for your easy shopping experience.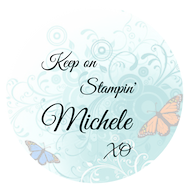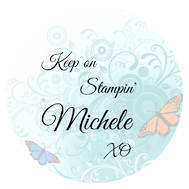 Product List
If you enjoyed this post, please be sure to . . .